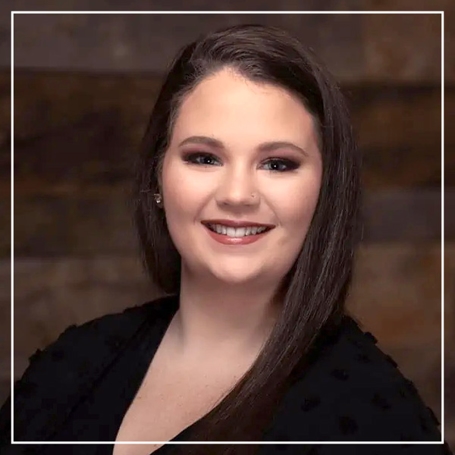 Alyssa Napier Receptionist
Joined Collins Family & Elder Law Group

2022
Bio
Alyssa is based in the Firm's Weddington, North Carolina office. She serves as our legal receptionist and customer service representative. In addition to answering phones and greeting clients, Alyssa is responsible for various projects as assigned to assist in the successful daily operations of the firm and the Weddington, NC, team.
Education & Experience
Alyssa was born and raised in Union County, where she currently resides. She attended Western Carolina University and South Piedmont Community College before joining Collins Family & Elder Law Group in September 2022.
Personal & Professional Activities
Alyssa has significant experience in office administration, from being a receptionist, teacher, and business manager at childcare centers, to acting as a house manager to organize all appointments, finances, daily schedules, etc., for a family in Charlotte, NC. She is detail-oriented and loves to engage with clients and colleagues.
During her free time, Alyssa thoroughly enjoys traveling and spending time with family and friends.
Personal Philosophy
"There are no failures in life, just results" by Toni Robbins is one of Alyssa's personal philosophies that she lives by.
Client Testimonials
See What Our Clients Say About Us
"Willing to go the extra mile to help their clients."

Collins Family Law group is a wonderful group of women willing to go the extra mile to help their clients. If you're going through a divorce situation, I would highly recommend you contact them.

- Laura S.

"Ms. Collins is a superb attorney that I would highly recommend."

Ms. Collins is a superb attorney that I would highly recommend. She cares about her clients, is very knowledgeable, has a professional, kind demeanor, and always gives 110%.

- Stephanie E.

"Collins Family Law Group was very helpful through a difficult time."

Candace walked me through the process of divorce and child custody advising me on things that I had not considered. She helped me to protect my children and their best interests.

- Gretchen

"Ms. Collins was very helpful during my custody hearing. It was not about the money for her; instead, it was about doing what was right for my child and me."

She was fair, open, and honest. She informed me of my rights as well as the rights of my ex-husband. She was not out for blood, but just out for what my child and I were entitled to.

- Vanetta J.