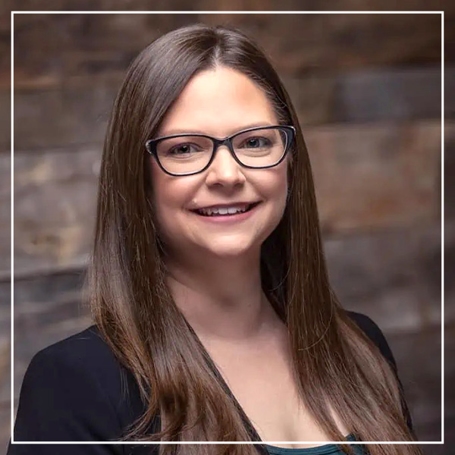 Jessica Brashear Attorney at Law
North Carolina, Year Licensed

2021

South Carolina, Year Licensed

2023
Bio
Jessica Brashear is an attorney licensed to practice in North and South Carolina. She joined Collins Family & Elder Law Group as an Elder Law Attorney in 2023. She has a passion for people and a strong interest in working with individuals and families as they plan for the future. Early in Jess's law school career, she knew she wanted to practice Elder Law because planning for future generations or long-term care and losing a loved one can be difficult and overwhelming. However, ensuring you have a proper estate plan in place is a great way to be proactive and plan for any potential life-changing events.
Experience & Scope of Practice
Jessica was born and raised in Florida. After she obtained her associate degree, she attended the University of Central Florida, where she received a bachelor's degree in legal studies. After graduation, Jess decided to work in the legal field as a paralegal. She worked for an attorney who primarily practiced Family Law. She had always dreamed of becoming an attorney but knew law school would be expensive, so she wanted to ensure she truly enjoyed the profession before applying.
In 2018, Jessica began her first semester of law school at North Carolina Central University. She gained as much hands-on experience in Elder Law as possible during her studies. She participated in an Elder Law Clinic in the Fall of 2019 and Spring of 2020. Jess also interned for a law firm that focused on estate planning and estate administration during her last year of law school. Each of those opportunities further cemented her passion and desire to pursue a career in Elder Law, and she is more than thrilled to have arrived at her destination.
Education
J.D., North Carolina Central University School of Law, Cum Laude
B.S., University of Central Florida
A.A., Daytona State College
Membership, Associations, & Awards
North Carolina State Bar
North Carolina Notary Public
South Carolina State Bar
Personal Interests
Jessica lives with her wonderful husband, Stephen, in Mount Holly, North Carolina. She is a proud dog mom to a Boston Terrier puppy, Monroe. Jess enjoys spending time with her family and friends. She also enjoys hiking, reading, and listening to true crime podcasts.
Practice Philosophy
The practice of Elder Law requires both compassion and individual attention.
I understand there is no one-size-fits-all approach to planning for the future because each family is unique. Thus, I will strive to provide each client with personalized, one-on-one attention to meet their needs. I view every engagement with a client as a personal relationship. I enjoy getting to know people, and I want to assist families by creating an estate plan, planning for long-term care, and settling a loved one's estate after they pass. No matter the client's needs, I will be there every step of the way to help guide them through unfamiliar territory with compassion and support.
Client Testimonials
See What Our Clients Say About Us
"My parents needed a Will and Trust to be drawn up. Originally we were going to take care of it on our own, but we were glad that we hired Collins Family Law Group."

I first hired Collins Family Law Group in 2018, and I was impressed by my attorney to rehire her in 2022. I have referred this law group and will continue to do so in the future.

- Monika