Dedicated to Protecting Your Family's Future
With more than 196 years of combined experience, our compassionate attorneys serve North and South Carolina in all areas of family law and elder law.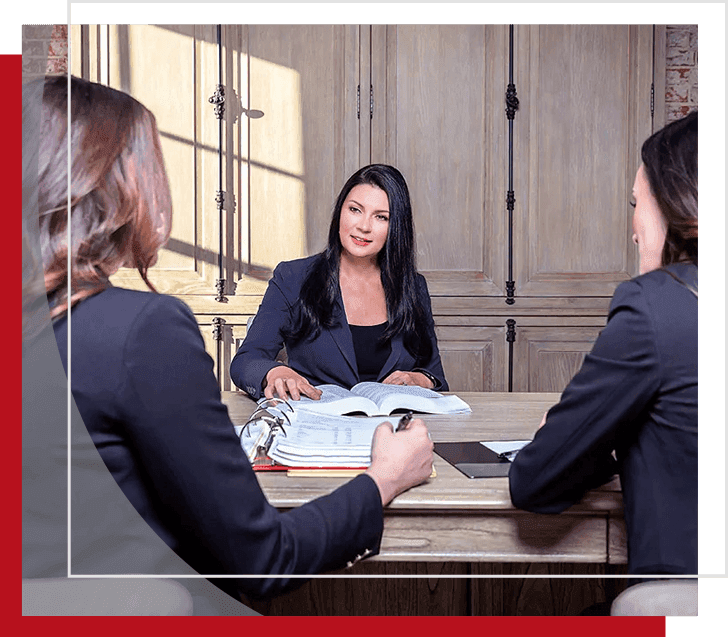 North & South Carolina Elder Law Attorneys
Navigating Estate Administration, Planning & Related Matters
Elder law is a specialized area of legal practice that focuses on addressing the unique needs and concerns of older adults. It encompasses various legal issues that commonly affect seniors, such as estate planning, long-term care, healthcare decision-making, and protection from exploitation and abuse.
Our Firm's Attorneys are members of the National Association of Elder Law Attorneys (NAELA) and the National Elder Law Foundation (NELF). Our legal team includes a NELF Certified Elder Law Attorney specialist certified practitioner of elder and special needs law.
At Collins Family & Elder Law Group, we represent clients in all aspects of elder law throughout both North Carolina and South Carolina. Our experienced legal team is here to help you navigate an array of legal challenges, develop sound strategies to protect your rights, and assist you in preparing for your future and the future of your family.
Continue reading to learn more, or contact us today at (704) 289-3250 to set up an initial consultation with a member of our legal team.
Types of Elder Law Issues We Handle
Elder Law is a unique area of law that focuses on goals and objectives that meet the needs of older clients and their families. Our attorneys use a variety of legal tools and techniques to help our clients.
We assist clients with all types of elder law-related matters, including:
Medicaid Planning: Many seniors require long-term care. As such, Medicaid planning is crucial to protect assets while qualifying for government assistance. Our elder law attorneys can help you navigate intricate Medicaid rules and develop strategies to preserve wealth.
Estate Administration: The estate administration process in both North and South Carolina can be expensive, frustrating, time-consuming, and, frankly, the last thing you need to be concerned with while you are grieving the loss of a loved one. Let our team help guide you through this process with the care and compassion you deserve.
Estate Planning: Every family should have a properly designed estate plan crafted by attorneys who focus on this practice area. When implemented, your customized estate plan should address all your needs and meet important goals, such as taking care of your loved ones and protecting your property.
The Importance of Working with an Elder Law Attorney
An experienced elder law attorney—like ours at Collins Family & Elder Law Group—can help you prepare for the future and ensure your rights are protected. It is important that families understand elder law and work with knowledgeable elder law firms in order to protect their financial security and obtain invaluable peace of mind. Additionally, proper estate planning can help safeguard seniors against abuse, neglect, scams, and financial exploitation.
At Collins Family & Elder Law Group, we help families prepare for a variety of legal and financial concerns that come with the aging process. We work tirelessly to ensure your wishes are protected and your needs are met. Our team is here to keep you informed throughout the process, taking the time to make sure you understand your options and keeping you involved in the decision-making process.
Schedule a consultation with one of our North or South Carolina elder law attorneys today; call (704) 289-3250 or contact us online to get started.