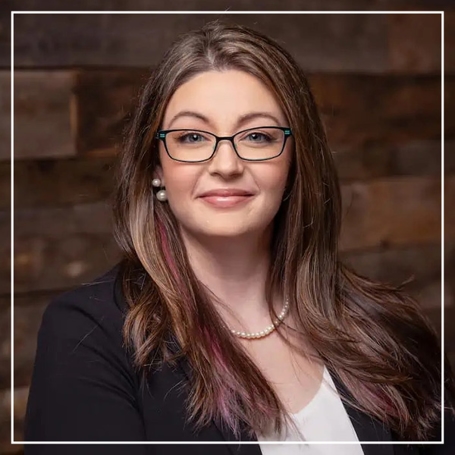 Shayna Matheny Attorney at Law
North Carolina, Year Licensed

2021

North Carolina, Rising Star

2023
Bio
Shayna Matheny is licensed to practice in North Carolina. She joined Collins Family & Elder Law Group as a Family Law Attorney in 2023 and is based out of our Monroe, North Carolina office. She services clients in Union and Gaston Counties. After receiving her associate degree, she obtained a Bachelor of Arts degree in jurisprudence from California University of Pennsylvania. She attended North Carolina Central University School of Law, and she graduated valedictorian of her class.
Experience & Scope of Practice
As a former military spouse, Shayna has lived all over the United States and spent three years in Mannheim, Germany. When her husband retired from the Army, she saw it as her opportunity to pursue her long-standing goal of attending law school. During law school, Shayna worked to expand her knowledge of family law and gain practical courtroom experience. In 2019, she served as a law clerk for Chief Justice Cheri Beasley at the North Carolina Supreme Court working on appellate cases. In addition to serving as a teaching assistant for two subjects in law school, she also participated in NCCU's Elder Law Clinic drafting estate planning documents for local residents.
In her final year of law school, she participated in NCCU School of Law's Family Law Clinic, which involved providing legal advice to family law clients and actively representing family law clients in litigation under the supervision of the clinic attorney. It was Shayna's experience in the family law clinic that confirmed family law was the perfect fit for her.
Since 2021, Shayna has represented clients in all areas of family law, including equitable distribution, post-separation support, alimony, child custody, child support, adoptions, as well as some estate planning.
She was selected to the North Carolina Super Lawyers Rising Stars list in 2023, a designation limited to no more than 2.5% of the attorneys within North Carolina.
Education
J.D., North Carolina Central University School of Law
B.A., California University of Pennsylvania with a major in Jurisprudence and concentration in Legal Studies
Membership, Associations, & Awards
Super Lawyers North Carolina Rising Star 2023
North Carolina Bar Association
Union County Bar Association
Valedictorian of her class in law school
North Carolina Central University Law Review Notes and Comments Editor
Personal Interests
When she is not working, Shayna enjoys spending time with her husband, their three children, and their two dogs. With three boys at home, she spends much of time her time attending school and sports functions ranging from chorus to football. She also loves to read and listen to music.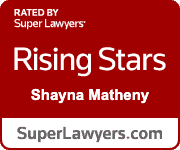 Practice Philosophy
Shayna's practice philosophy is heavily influenced by her personal experience with the family court system. In hindsight, there are many things that she wished she had known before beginning the litigation process. Now, as a family law attorney, it is her primary goal to ensure that her clients are educated about their rights, responsibilities, and their legal options. Shayna takes a collaborative approach in working with her clients to define realistic goals and outline a plan to achieve those goals. It is her hope that her professional and personal experience will provide insight to clients and allow them to navigate this process with the end in mind, focusing on long-term solutions that allow her clients to make informed decisions about what is best for their family.
Client Testimonials
See What Our Clients Say About Us
"Willing to go the extra mile to help their clients."

Collins Family Law group is a wonderful group of women willing to go the extra mile to help their clients. If you're going through a divorce situation, I would highly recommend you contact them.

- Laura S.

"Ms. Collins is a superb attorney that I would highly recommend."

Ms. Collins is a superb attorney that I would highly recommend. She cares about her clients, is very knowledgeable, has a professional, kind demeanor, and always gives 110%.

- Stephanie E.

"Collins Family Law Group was very helpful through a difficult time."

Candace walked me through the process of divorce and child custody advising me on things that I had not considered. She helped me to protect my children and their best interests.

- Gretchen

"Ms. Collins was very helpful during my custody hearing. It was not about the money for her; instead, it was about doing what was right for my child and me."

She was fair, open, and honest. She informed me of my rights as well as the rights of my ex-husband. She was not out for blood, but just out for what my child and I were entitled to.

- Vanetta J.