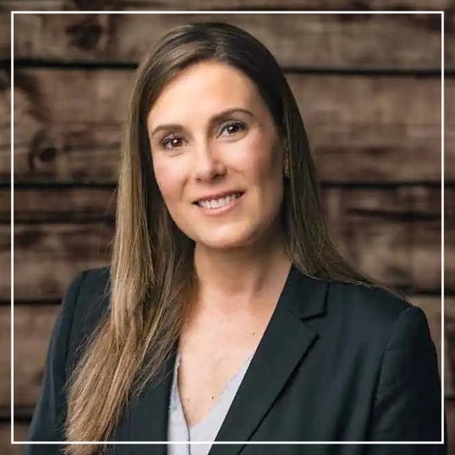 Kristen Leonard Attorney at Law
Florida, Year Licensed

2008

North Carolina, Year Licensed

2011

South Carolina, Year Licensed

2019
Bio
Kristen Leonard is the primary attorney for Collins Family & Elder Law Group in our Greenville, South Carolina office. She services clients in both South Carolina and Western North Carolina. She graduated from Nova Southeastern University in 2007 with a Juris Doctor. She holds a Bachelor of Science from the University of Florida in 2003. Kristen practices both family law and elder law. She is admitted to practice in South Carolina, North Carolina, and Florida.
Experience & Scope of Practice
Prior to joining Collins, Kristen practiced family law in both North and South Carolina with an international firm, focusing on domestic family law litigation. This experience allowed her to see how jurisdictions across the globe handle domestic disputes and be at the forefront of trends in the legal profession. She is now able to carry that experience into a more boutique setting, providing her clients the dedicated attention they need. She has lifelong interest in elder law and estate planning and is excited to expand her elder law practice here at Collins Family & Elder Law.
Kristen began her career in South Florida as a prosecutor and has tried several dozen jury trials.  After several years in the criminal field, she transitioned into family law, where she was able to capitalize on her in-court experience in a civil setting.
Kristen is available to represent matters in the following areas: family law, child custody, separation, adoption, separate support and maintenance, spousal support, contested divorce, equitable division, modification of custody / child support, QDROs, separation agreements, mediation, arbitration, elder law, trusts, estate planning, estate administration, guardianships, estate and guardianship litigation.
Education
J.D., Nova Southeastern University School of Law
Bachelor of Science from the University of Florida
Membership, Associations, & Awards
South Carolina Bar Association
North Carolina Bar Association
Florida Bar Association
Greenville County Bar Association
Personal Interests
Outside of her legal practice, Kristen can typically be found with her husband and two stepsons, cheering them on at their baseball and basketball games. During the short off-seasons, she can be found reading, trying a new recipe, exploring the Swamp Rabbit Trail in Greenville or traveling.
Practice Philosophy
"Some people think that it's holding on that makes one strong; sometimes it's letting go." – Unknown
My main goal is to ensure that I am educating my clients on the law, so they feel empowered to make informed decisions. I want my clients to know they have choices and a clear path forward during their legal process.
Client Testimonials
See What Our Clients Say About Us
"Willing to go the extra mile to help their clients."

Collins Family Law group is a wonderful group of women willing to go the extra mile to help their clients. If you're going through a divorce situation, I would highly recommend you contact them.

- Laura S.