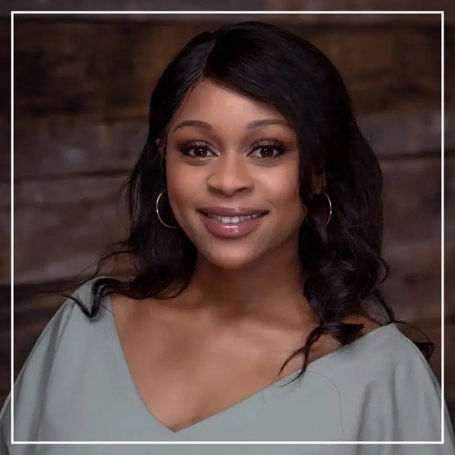 Jetta Boggan Operations Specialist
Joined Collins Family & Elder Law Group

2022
Bio
Jetta is based in the Firm's Charlotte, North Carolina office. She is the first smile you see upon entering our Dilworth office. Jetta manages the day-to-day operations for this location. Some of those tasks include scheduling, inventory, managing paperwork, and processing payments. She meets with clients to sign and notarize documents, as well as assist paralegals and attorneys with various projects.
Education & Experience
Jetta Boggan is a North Carolina native. She grew up in the small town of High Point but has been a Charlotte resident for most of her life. Jetta graduated from Cato Middle College High School, went to the University of North Carolina at Greensboro, and returned to Charlotte afterward.
Jetta has over 7 years of office administration experience. She began her career in the legal field as a floater at different law firms throughout the Charlotte area. This led her to receive a permanent operations position with a national firm. From there, she gained valuable skills and knowledge that allowed her to grow, and so she was promoted to Operations Manager for that firm.
Jetta became a notary public for Mecklenburg County in 2021. She prides herself on being a critical thinker, leader, and supportive teammate. She is passionate about providing 5-Star customer service to clients and colleagues.
Personal & Professional Activities
In her spare time, Jetta enjoys spending quality time with family and close friends. She's a movie enthusiast. And she loves cooking for and sharing meals with the people she loves.
Client Testimonials
See What Our Clients Say About Us
"Willing to go the extra mile to help their clients."

Collins Family Law group is a wonderful group of women willing to go the extra mile to help their clients. If you're going through a divorce situation, I would highly recommend you contact them.

- Laura S.

"Ms. Collins is a superb attorney that I would highly recommend."

Ms. Collins is a superb attorney that I would highly recommend. She cares about her clients, is very knowledgeable, has a professional, kind demeanor, and always gives 110%.

- Stephanie E.

"Collins Family Law Group was very helpful through a difficult time."

Candace walked me through the process of divorce and child custody advising me on things that I had not considered. She helped me to protect my children and their best interests.

- Gretchen

"Ms. Collins was very helpful during my custody hearing. It was not about the money for her; instead, it was about doing what was right for my child and me."

She was fair, open, and honest. She informed me of my rights as well as the rights of my ex-husband. She was not out for blood, but just out for what my child and I were entitled to.

- Vanetta J.