Probate Attorneys in North & South Carolina
Navigating the Probate Process
When someone passes away, their estate will likely pass through probate. Probate is the legal process of distributing the deceased's assets among their heirs and/or named beneficiaries. While not all estates go through probate in North and South Carolina, most do—even when the deceased has a last will and testament and/or other estate planning documents.
Probate can be a complicated, time-consuming, and costly process. At Collins Family & Elder Law Group, we help estate administrators, executors, heirs, and beneficiaries navigate this process and avoid common mistakes during probate. Our North and South Carolina probate attorneys have extensive experience with all types of estates of varying sizes and values; we can provide the personalized service you need during this difficult time.
Contact us online or call (704) 289-3250 to request a consultation with one of our attorneys today.
What Is Probate?
Probate is the legal process that takes place after a person's death to distribute their assets and settle their debts. It ensures that the deceased's estate is properly managed and transferred to their beneficiaries or heirs. In North Carolina and South Carolina, probate laws and procedures are governed by various state statutes.
In North Carolina, probate is generally necessary when the deceased owns assets solely in their name. Assets held in joint tenancy with another person, such as a spouse, will typically pass automatically to the other person's ownership. Additionally, certain low-value estates may bypass probate in North Carolina with approval from the court.
Similarly, South Carolina allows you to file an Affidavit for Collection of Personal Property Pursuant to Small Estate Proceeding when your estate falls below a certain value threshold. If approved, the affidavit allows your estate to avoid probate and pass directly to your heirs, beneficiaries, or successors.
What Is the Probate Process in North & South Carolina?
Though there are some ways to avoid probate, as well as certain shortcuts that may apply to qualifying estates, most people will need to go through the probate process when a loved one passes away. The process differs somewhat based on state laws and other factors, such as the size and value of the estate and whether there are any disputes from heirs or beneficiaries.
Generally speaking, however, probate in North and South Carolina follows these steps:
Filing a Petition: The first step is filing a petition with the appropriate probate court. This petition initiates the probate process and states the basic information about the deceased and their estate.
Appointment of Personal Representative: The court appoints a personal representative, also known as an executor or administrator, to oversee the probate process. This individual is responsible for managing the estate, paying debts, and distributing assets according to the will or state intestacy laws.
Notice to Creditors and Beneficiaries: The personal representative must notify creditors of the deceased's death and give them an opportunity to file claims against the estate. Additionally, beneficiaries named in the will or heirs determined by state law should be notified of the probate proceedings.
Inventory and Appraisal: The personal representative prepares an inventory of the deceased's assets, including their value at the time of death. In some cases, a professional appraisal may be required to determine the fair market value of certain assets.
Debt Payment and Asset Distribution: The personal representative uses estate funds to pay off any valid debts owed by the deceased. Once debts are settled, the remaining assets are distributed to the beneficiaries or heirs as outlined in the will or according to state laws of intestacy.
In terms of legal requirements for probate in North Carolina and South Carolina, specific rules vary. However, both states generally require the probate process to take place in the county where the deceased resided at the time of their death. Documents such as the will, death certificate, and inventory must be filed with the court.
How Long Does Probate Take & How Much Does It Cost?
The timeline for completing probate can vary depending on numerous factors, such as the complexity of the estate and any disputes or challenges that arise. Typically, probate in North Carolina and South Carolina takes several months to a year or more to complete.
As for costs, it's important to note that probate expenses can include court fees, attorney fees, appraisal costs, and other related expenses. The exact amount will depend on the complexity of the estate and the services required.
Get in touch with us today to learn more during a confidential consultation. Call (704) 289-3250 or contact us online to get started.

Common Issues That Occur During Probate
Even without complications, probate is a complex and lengthy process. Unfortunately, in many cases, various challenges arise that make the process more difficult.
Common issues people may face when going through the probate process include:
Delays
Disputes among beneficiaries
Creditor claims
Tax complications
The good news is that there are ways to minimize these issues and prevent unnecessary problems during probate.
Some ways to avoid common probate issues include:
Plan Ahead: Creating a comprehensive estate plan, including one that contains a will or trust, can help streamline the probate process and provide clarity for your wishes.
Communicate: Clearly communicate your intentions to your loved ones and potential beneficiaries to minimize misunderstandings and disputes.
Seek Professional Guidance: Consulting with an experienced probate attorney can ensure compliance with the legal requirements and facilitate a smooth probate process.
Regularly Review and Update Estate Planning Documents: Life circumstances change, so it's important to review and update your estate planning documents periodically to reflect any major life events or changes in your assets.
Whether you are preparing for the future or need help navigating the probate process, we encourage you to reach out to Collins Family & Elder Law Group. Our North Carolina and South Carolina probate lawyers have extensive experience handling all types of probate-related matters in both states. We understand that this is a stressful time in your life, which is why we provide compassionate legal counsel tailored to your unique circumstances.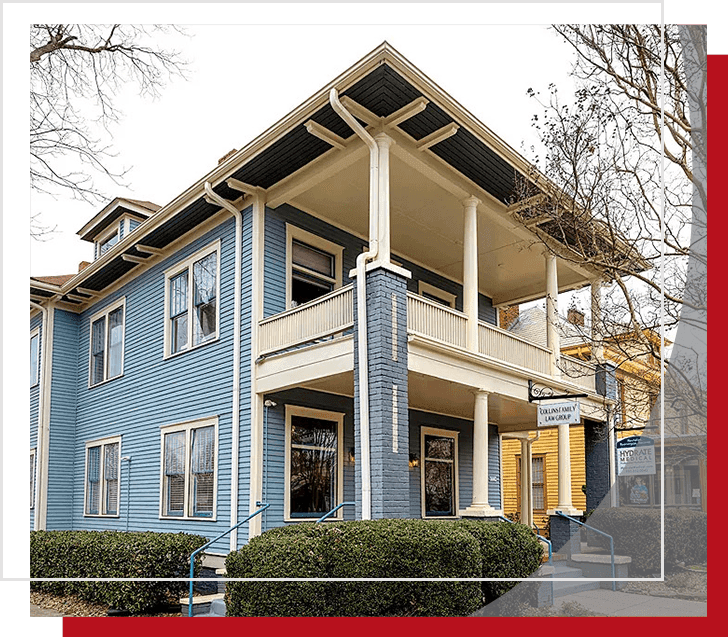 Stay In The Know
Collins Family & Elder Law Group's Blog
We always provide current legal information, updates, and stories discussing issues affecting our community.