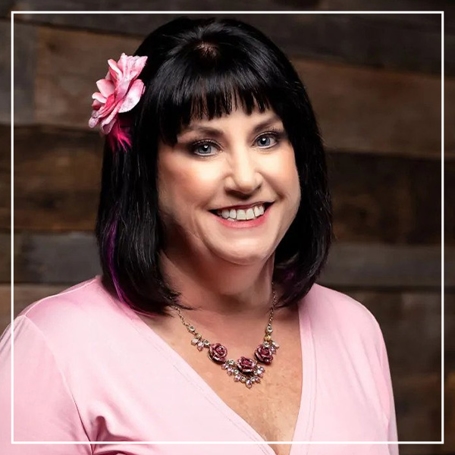 Toni Riggins Receptionist
Joined Collins Family & Elder Law Group

2008
Bio
Toni Riggins is our receptionist and the first friendly voice heard on the phone at Collins Family & Elder Law Group. Toni works closely with our engagement specialists and administration team. Toni is responsible for answering and transferring all phone calls to employees and for performing clerical tasks to support daily operations. Toni greets all visitors to the primary office in Monroe, NC.
Education & Experience
With over 30 years of experience, Toni has the unique ability to make anyone feel comfortable. Toni was born in Charlotte, North Carolina but has lived in various other states before returning to Union County. Toni attended Lake City Community College in Florida.
Personal & Professional
Toni enjoys reading, quilting, spending time with family (especially the grandchildren), and kayaking. Toni is an active supporter of Brest Cancer Awareness and sports a pink hairstyle. She also supports St. Jude Children's Hospital and enjoys volunteering at her church.
Personal Philosophy
Toni's favorite quote by E.E. Cummings ~ The most wasted of days is one without laughter.
Client Testimonials
See What Our Clients Say About Us
"Willing to go the extra mile to help their clients."

Collins Family Law group is a wonderful group of women willing to go the extra mile to help their clients. If you're going through a divorce situation, I would highly recommend you contact them.

- Laura S.

"Ms. Collins is a superb attorney that I would highly recommend."

Ms. Collins is a superb attorney that I would highly recommend. She cares about her clients, is very knowledgeable, has a professional, kind demeanor, and always gives 110%.

- Stephanie E.

"Collins Family Law Group was very helpful through a difficult time."

Candace walked me through the process of divorce and child custody advising me on things that I had not considered. She helped me to protect my children and their best interests.

- Gretchen

"Ms. Collins was very helpful during my custody hearing. It was not about the money for her; instead, it was about doing what was right for my child and me."

She was fair, open, and honest. She informed me of my rights as well as the rights of my ex-husband. She was not out for blood, but just out for what my child and I were entitled to.

- Vanetta J.