North & South Carolina Asset Protection Attorneys
Developing Personalized Plans to Protect Your Assets
One of the foundational components of a solid estate plan is comprehensive asset protection. At Collins Family & Elder Law Group, we can help you structure an inheritance to safeguard your beneficiaries' interests. We can also help you utilize available estate planning tools to protect your assets both now and in the future.
Give us a call today at (704) 289-3250 or reach us online to set up an initial consultation with our North or South Carolina asset protection attorneys.
What Is Asset Protection?
Asset protection is a crucial component of the legal world, offering individuals (and businesses) the means to safeguard their wealth and assets from potential legal claims. It refers to the strategies and legal frameworks put in place to shield one's assets from being seized or depleted by creditors, taxes, or lawsuits.
What Does Asset Protection Entail?
Asset protection encompasses a wide range of legal tools and techniques that vary based on jurisdiction, individual circumstances, and the types of assets being protected. Different laws and legal frameworks provide specific protections for distinct types of assets.
Here are some examples:
Trusts: Trusts are widely used for asset protection purposes. Irrevocable trusts, in particular, can shield assets from creditors as the ownership of the assets is transferred to the trust, thus removing them from the individual's personal ownership and control.
Homestead Exemption: This protection shields an individual's primary residence from being seized or sold to satisfy debts or judgments. Homestead exemptions vary across jurisdictions, but they typically allow homeowners to designate a portion of their home's value as exempt from creditor claims.
Limited Liability Company (LLC): LLCs provide a protective shield for business owners by separating personal assets from business liabilities. If the business faces legal trouble or financial challenges, the owner's personal assets are generally protected from being used to satisfy business debts.
Insurance Policies: Adequate insurance coverage is crucial for asset protection. Insurance policies, such as homeowner's insurance, professional liability insurance, and umbrella insurance, can help mitigate the financial impact of lawsuits and protect assets from being seized.
Prenuptial and Postnuptial Agreements: Prenuptial and postnuptial agreements can be used to protect one's personal assets upon entering into a marriage or even after the marriage occurs. While a prenuptial agreement is signed before the marriage begins, a postnuptial agreement is entered into by both spouses after they are already married.
It's important to understand that asset protection planning should be done well in advance of any potential legal threats. Waiting until a lawsuit or financial crisis arises can severely limit the effectiveness of asset protection strategies. By proactively implementing asset protection measures, you can significantly reduce the risk of losing your assets or having them subjected to excessive taxes or liabilities.
Why Hire an Asset Protection Attorney?
Hiring an attorney for asset protection is of paramount importance due to several reasons. Firstly, asset protection laws and regulations can be intricate and vary across jurisdictions. A knowledgeable attorney can provide invaluable guidance in navigating these complexities, as well as tailor strategies to the specific needs and goals of each client.
Secondly, attempting to handle asset protection without professional assistance can lead to costly mistakes or ineffective strategies, leaving assets vulnerable to legal claims. An asset protection lawyer's experience and understanding of legal precedents can help mitigate risks and increase the likelihood of a successful defense.
Lastly, an attorney from Collins Family & Elder Law Group can offer ongoing support and adapt asset protection plans as circumstances change, helping to ensure continuous protection and peace of mind.
How Our Asset Protection Attorneys Can Help
At Collins Family & Elder Law Group, we focus on helping individuals navigate the complex legal landscape of safeguarding their assets. Our North Carolina and South Carolina asset protection attorneys possess in-depth knowledge of various legal strategies, frameworks, and tools that can be utilized to protect assets from potential risks, such as lawsuits, creditors, or financial crises.

Some of the ways in which we help our clients include:
Working closely with them to assess their unique circumstances
Developing personalized asset protection plans
Assisting in identifying vulnerabilities
Creating legal structures, such as trusts or limited liability companies
Implementing strategies to minimize exposure
Ensuring compliance with relevant laws and regulations
Our attorneys also provide guidance on insurance coverage, estate planning, and other aspects that contribute to comprehensive asset protection.
Schedule a consultation with our team today; call (704) 289-3250 or contact us online.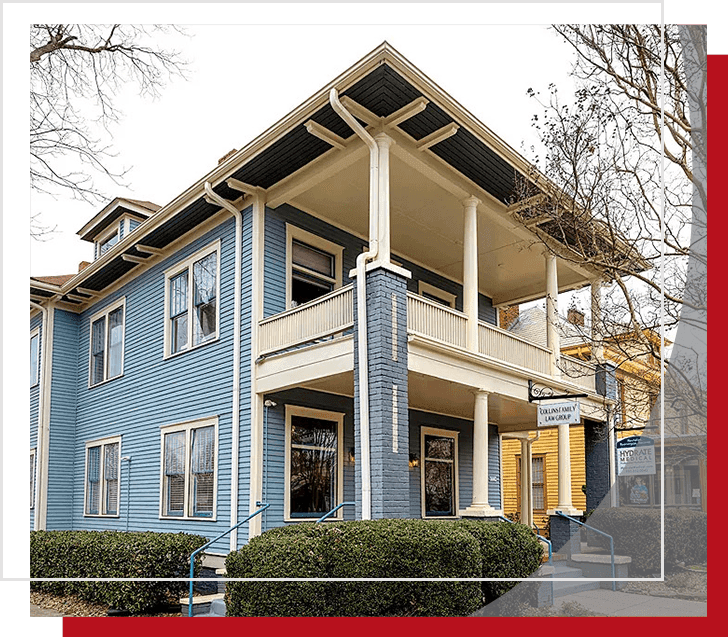 Stay In The Know
Collins Family & Elder Law Group's Blog
We always provide current legal information, updates, and stories discussing issues affecting our community.