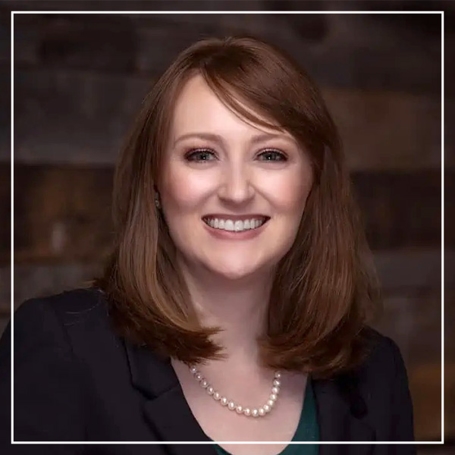 Amber R. Morris Managing Attorney
North Carolina, Year Licensed

2012
Bio
Amber R. Morris, Managing Attorney at Law, is based in the firm's Weddington and Monroe offices. She received her undergraduate degree from the College of Charleston, where she was active in Kappa Delta Sorority.  She attended Charlotte School of Law, where she was a member of Law Review, Women in Law and served as a Teaching Assistant. She traveled to Tanzania with her Comparative Law class to study children's rights and work in orphanages and group homes.
Experience & Scope of Practice
Amber, a mother of four, has been practicing law for over nine years. Amber's experience includes family law, domestic violence, qualified domestic relations orders, adoptions, relative & adult adoptions, name change (minor child and adult), department of social services cases representing respondent parents, and appellate work. She has experience with wills, estate planning, and administration. Amber also has extensive litigation and mediation experience in Union, Mecklenburg, and surrounding counties.
Amber is originally from Louisville, Kentucky. Amber relocated to Charlotte, North Carolina, with a corporate position with a national retailer.
Amber Morris is admitted to practice law in the State of North Carolina and is a North Carolina Notary Public. She is a volunteer attorney with the Council for Children's Rights.
Education
Charlotte School of Law
Bachelor's Degree from the College of Charleston
Membership, Associations, & Awards
Elite Lawyer Family Law 2023
Personal Interests
Amber is proud to call Union County home. She is active in her community and church as a volunteer. Amber enjoys being active and spending time with her family.
Practice Philosophy
Amber is fearless in standing up for her clients and their families. Her job is to help provide the necessary information to her clients to help them make the best decisions for their families and situations. Amber is open to serving all people. Let her compassion and experience work for you.
Client Testimonials
See What Our Clients Say About Us
"Amber remained calm and steadfast. She strategically took steps to promote a favorable settlement on my behalf."

She helped me through some stressful times by stepping in on my behalf in court. I could not thank her more! Also special thanks to Lee, who witnessed and encountered my countless emotional bursts with professionalism.

- Tiffani W.