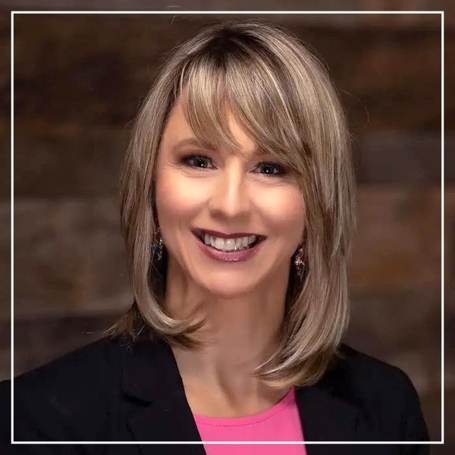 Mamie Harrison Client Experience Coordinator
Joined Collins Family & Elder Law Group

2022
Bio
Mamie is based in the Firm's primary office in Monroe, NC, and she visits all firm offices frequently to optimize our intake and consultation process. She serves all locations and works closely with the marketing and sales team as well as the attorneys and paralegals. Her role is deep-rooted in customer service as she spearheads our client concierge services.
Mamie accompanies our clients from the first time they contact our office, through intake, consultation, and onboarding. She is also their point of contact for additional resources and someone to put them at ease during a difficult time in their life. She works hard to ensure each client's experience is personalized and tailored to them.
Education & Experience
Mamie was born in Norfolk, Virginia. Her family's photography business would provide them the ability to travel, mostly up and down the east coast. Having exposure to so many people at an early age helped to foster her love for diversity.
Mamie's unique educational background and determination to succeed make her the perfect person to serve as our Client Experience Coordinator. She received her High Set Diploma from Southern Piedmont Community College. 
Mamie's love for people continued to drive her career. She spent many years in Retail management, stayed home while her children were young, and would later also establish herself as a Master Financial Coach. From December 2021 through August 2022, she was the office manager of a Financial Investment Firm.
Personal & Professional Activities
Mamie has spent time volunteering in the community in various ways, her biggest passion was her volunteer work with Dress for Success. While in management at a local boutique, she was able to establish a partnership with Dress for Success that led to ongoing donations. She has also spent many years working with youth at her church and enjoyed teaching women's Bible study classes. She believes that while resources are vital to help a community thrive, so is the gift of your time.  
Mamie enjoys being outdoors. Some of her favorite hobbies include water sports, hiking, and reading. She loves being with her family, which includes six young adult kids or any one of her six grandchildren! Even though there have been difficult times and hardships, her life is now full of love and joy.   
Personal Philosophy
"Success is not final; failure is not fatal: it is the courage to continue that counts." by Winston Churchill, is one of Mamie's guiding principles.
Client Testimonials
See What Our Clients Say About Us
"Willing to go the extra mile to help their clients."

Collins Family Law group is a wonderful group of women willing to go the extra mile to help their clients. If you're going through a divorce situation, I would highly recommend you contact them.

- Laura S.

"Ms. Collins is a superb attorney that I would highly recommend."

Ms. Collins is a superb attorney that I would highly recommend. She cares about her clients, is very knowledgeable, has a professional, kind demeanor, and always gives 110%.

- Stephanie E.

"Collins Family Law Group was very helpful through a difficult time."

Candace walked me through the process of divorce and child custody advising me on things that I had not considered. She helped me to protect my children and their best interests.

- Gretchen

"Ms. Collins was very helpful during my custody hearing. It was not about the money for her; instead, it was about doing what was right for my child and me."

She was fair, open, and honest. She informed me of my rights as well as the rights of my ex-husband. She was not out for blood, but just out for what my child and I were entitled to.

- Vanetta J.