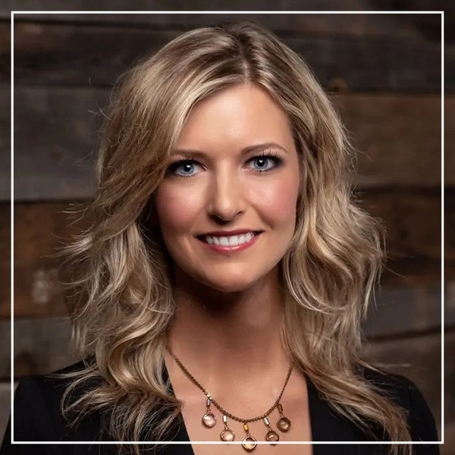 Rebekah Mangum Paralegal Coordinator
Joined Collins Family & Elder Law Group

2017
Bio
In 2022, Rebekah accepted the opportunity to serve as Paralegal Coordinator. She is responsible for case management and the workload of the paralegal team. She provides guidance on projects and initiatives while ensuring everyone is working towards the same goals. Rebekah works closely with various departments to administer and communicate strategies, policies, and procedures, identify and resolve issues, and implement best practices within the Firm. Her goal is to strengthen the paralegal team by providing the tools and resources necessary to optimize their abilities and subsequently enhance the client experience. Rebekah is based primarily out of the Monroe office.
Education & Experience
Rebekah was born and raised in Union County, leaving only during her college years to pursue her Bachelor of Science degree in Florida. Upon receiving her degree, she returned to the Charlotte area, where she served as a paralegal at a large real estate firm before taking the opportunity to pursue her real passion in family law and joining our team at Collins Family & Elder Law Group. Rebekah assists Attorney Candace Faircloth with all family law matters and is integral in all aspects of cases, including communication with clients, drafting pleadings, research, data, and preparing for court dates and trials.  
When considering her many years of close work with Attorney Candace Faircloth, Rebekah is proud to be part of a team that emphasizes a tailored approach and works with clients to determine the outcome that is right for them. Speaking of their approach, Rebekah said, "Candace knows this process is oftentimes life-changing for our clients. She will ensure they have a proper understanding of the legal process, their options, and potential outcomes. Once a strategic plan has been developed, clients can trust Candace to zealously advocate for their best interests."
Personal & Professional
Outside of work, Rebekah enjoys spending time with her family and friends, traveling, and watching college football. 
Client Testimonials
See What Our Clients Say About Us
"Willing to go the extra mile to help their clients."

Collins Family Law group is a wonderful group of women willing to go the extra mile to help their clients. If you're going through a divorce situation, I would highly recommend you contact them.

- Laura S.

"Ms. Collins is a superb attorney that I would highly recommend."

Ms. Collins is a superb attorney that I would highly recommend. She cares about her clients, is very knowledgeable, has a professional, kind demeanor, and always gives 110%.

- Stephanie E.

"Collins Family Law Group was very helpful through a difficult time."

Candace walked me through the process of divorce and child custody advising me on things that I had not considered. She helped me to protect my children and their best interests.

- Gretchen

"Ms. Collins was very helpful during my custody hearing. It was not about the money for her; instead, it was about doing what was right for my child and me."

She was fair, open, and honest. She informed me of my rights as well as the rights of my ex-husband. She was not out for blood, but just out for what my child and I were entitled to.

- Vanetta J.