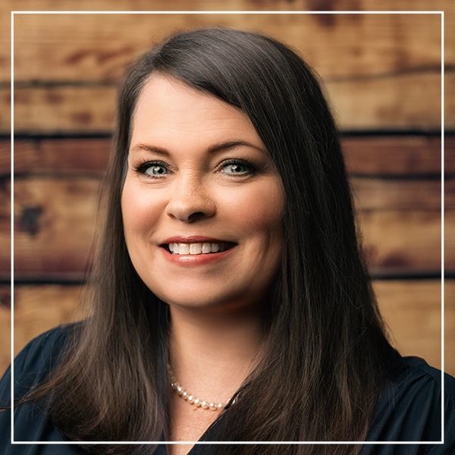 Tammy Farnsworth Receptionist, Legal Assistant
Joined Collins Family & Elder Law Group

2023
Bio
Tammy Farnsworth joined Collins Family and Elder Law Group in 2023. She is based in the Firm's Greenville, South Carolina office. As the office receptionist and legal assistant, Tammy is responsible for client communications and various projects as assigned to assist in the successful daily operations of the firm and the Greenville, SC team.  
Professional Experience
She comes to our office with prior experience as a firm administrator including handling of reception and office duties, client relations, managing employees, billing, payroll, scheduling consults and meetings, drafting documents, case management, legal research, and event planning.
Background & Education
Tammy, a mother of four, was born and raised in a small rural town in South Central Virginia. She attended Southern Virginia Women's College where she served on the Athletic Board and was an active member of the tennis team with her twin sister as her doubles partner. Tammy's interest in law began with her participation in mock trials at nearby Washington and Lee University. Upon receiving her Associate of Science degree from SVWC, she pursued her Bachelor of Arts degree from The University of South Carolina with a major in English and minor in Art History. She interned for several law firms while attending USC. 
Tammy fell in love with the state of South Carolina and has called Greenville home for almost 25 years. She worked in advertising, retail, law, and was an elementary school teacher before deciding to stay at home and raise her four children. With her children now older, Tammy is excited to continue her career path in law and is passionate about helping clients navigate the ups and downs of family law.
Personal & Professional Activities
Tammy plays tennis, enjoys musicals, concerts, and is a movie enthusiast. She also enjoys visiting art galleries and vineyards, traveling, and trying new restaurants. 
She loves spending time with her children and her labradoodle, Knox.
Personal Philosophy
"I try to avoid looking forward or backward and try to keep looking upward," – Charlotte Bronte (Jane Eyre)
Client Testimonials
See What Our Clients Say About Us
"Willing to go the extra mile to help their clients."

Collins Family Law group is a wonderful group of women willing to go the extra mile to help their clients. If you're going through a divorce situation, I would highly recommend you contact them.

- Laura S.

"Ms. Collins is a superb attorney that I would highly recommend."

Ms. Collins is a superb attorney that I would highly recommend. She cares about her clients, is very knowledgeable, has a professional, kind demeanor, and always gives 110%.

- Stephanie E.

"Collins Family Law Group was very helpful through a difficult time."

Candace walked me through the process of divorce and child custody advising me on things that I had not considered. She helped me to protect my children and their best interests.

- Gretchen

"Ms. Collins was very helpful during my custody hearing. It was not about the money for her; instead, it was about doing what was right for my child and me."

She was fair, open, and honest. She informed me of my rights as well as the rights of my ex-husband. She was not out for blood, but just out for what my child and I were entitled to.

- Vanetta J.