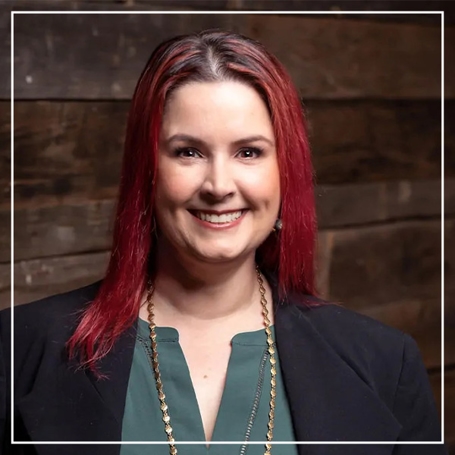 Rebecca Watts Partner & Chief Legal Officer
North Carolina, Year Licensed

1998

North Carolina, Board Certified Family Law Specialist

2005

North Carolina, Board Certified Appellate Practice Specialist

2020

North Carolina, Rising Star

2011

North Carolina, Super Lawyers

2018, 2019, 2020, 2021, 2022, & 2023
Bio
Becky is an accomplished trial and appellate attorney who has helped shape North Carolina Family Law through her advocacy at both the trial and the appellate court levels and through her active participation with the North Carolina Bar Association's Family Law Section, the North Carolina Bar Association's Appellate Practice Section and its Governing Council, the North Carolina Bar Association's Appellate Rules Committee, the Mecklenburg County Bar Association, and the Mecklenburg County Domestic Court Bar Committee. Becky will be heading our Appellate Practice Group. In addition to her appellate practice, Becky will be available for representation at the trial court level for a select number of cases and will also be available to serve as a mediator or arbitrator in family law cases.
Experience & Scope of Practice
After graduating from law school at the University of North Carolina in 1998, Becky began her family law practice in the Raleigh/ Durham/ Chapel Hill area. Upon making the decision that she would practice exclusively in the area of family law, Becky became certified as a Family Law Specialist in 2005. After relocating to Charlotte in 2006, Becky became a certified family law mediator. Since her arrival in Charlotte, Becky's family law practice has expanded to include family law appeals, and she has handled approximately 20 cases in the Court of Appeals, dealing with issues such as custody, child support, equitable distribution, enforcement of separation agreements, annulments, domestic violence, and contempt. Rebecca Watts is a Board Certified Appellate Practice Specialist.
A few of her representative appellate cases are:
Membership, Associations, & Awards
Super Lawyer for North Carolina 2018 ~ 2023
Becky has served on the North Carolina Bar Association's Family Law Section Council for nearly a decade – first as a voting Council member and as Chair of the Domestic Violence Committee, Vice-Chair of the section. She has served on the Appellate Practice Section's Council since the inception of that Section in 2013.
Member of the Family Law Section of the Mecklenburg County Bar Association and was Chair of that section from 2009 to 2012.
Mecklenburg County Domestic Court Bar Committee
North Carolina Rising Star for 2011
North Carolina Super Lawyer for 2023 and has been named each year since 2018
Legal Elite for 2023 by North Carolina Business
Elected to the North Carolina Bar Association Appellate Practice Section Governing Council 2023-2026
Practice Philosophy
Making the Case Less Stressful
Each case is different because each person and each family is different. What works well for one client or family may not work well for another. There is no way to make the experience stress-free, but the right attorney can certainly help to make it less stressful. While I cannot predict the outcome of your case, I can help you through this process by negotiating a resolution when possible, litigating when necessary, and appealing when warranted.
Client Testimonials
See What Our Clients Say About Us
"She has never given up, no matter how hopeless the situation may have appeared."

Becky has fought for me and my legal rights. She has repeatedly stood up within the law when faced with prejudicial and unlawful rulings. I never lost faith in her nor her love and knowledge of the law.

- Greg S.