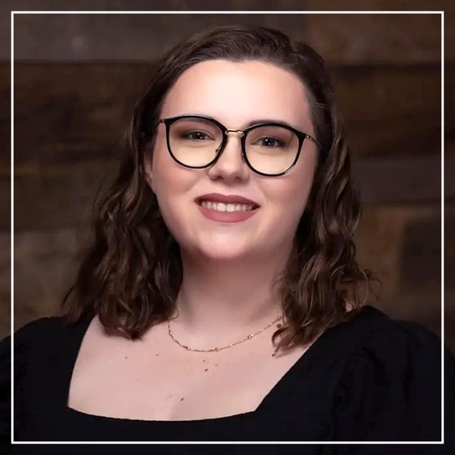 Amy Chiapputo Client Engagement Specialist
Joined Collins Family & Elder Law Group

2022
Bio
Amy is based in the Firm's primary office in Monroe, NC. Amy works closely with the marketing and sales team, as well as balancing 12+ attorney calendars for scheduling consultations. Amy accompanies our clients from the first time they contact our office, through intake, consultation, and onboarding.
Education & Experience
Amy Chiapputo grew up in Northern Florida on the outskirts of Jacksonville. She attended the University of Florida, where she obtained a Bachelor of the Arts in Criminology, and a Bachelor of Science in Psychology, with a concentration in Behavior Analysis.
During this time, Amy had the opportunity to assist in wrongful conviction research. Through the different projects she worked on, she was able to see the different perspectives of the criminal justice system and those impacted. At the same time, Amy worked in retail sales as both an associate and, later, a manager. Combining these two experiences led her to discover a real passion for understanding people's personal needs and finding effective ways in which to help them.
Personal & Professional Activities
Outside of work, Amy loves to find different creative outlets, whether that be writing, drawing, painting, or crafting. She also is an avid reader, owning over one hundred books.
Client Testimonials
See What Our Clients Say About Us
"Willing to go the extra mile to help their clients."

Collins Family Law group is a wonderful group of women willing to go the extra mile to help their clients. If you're going through a divorce situation, I would highly recommend you contact them.

- Laura S.

"Ms. Collins is a superb attorney that I would highly recommend."

Ms. Collins is a superb attorney that I would highly recommend. She cares about her clients, is very knowledgeable, has a professional, kind demeanor, and always gives 110%.

- Stephanie E.

"Collins Family Law Group was very helpful through a difficult time."

Candace walked me through the process of divorce and child custody advising me on things that I had not considered. She helped me to protect my children and their best interests.

- Gretchen

"Ms. Collins was very helpful during my custody hearing. It was not about the money for her; instead, it was about doing what was right for my child and me."

She was fair, open, and honest. She informed me of my rights as well as the rights of my ex-husband. She was not out for blood, but just out for what my child and I were entitled to.

- Vanetta J.