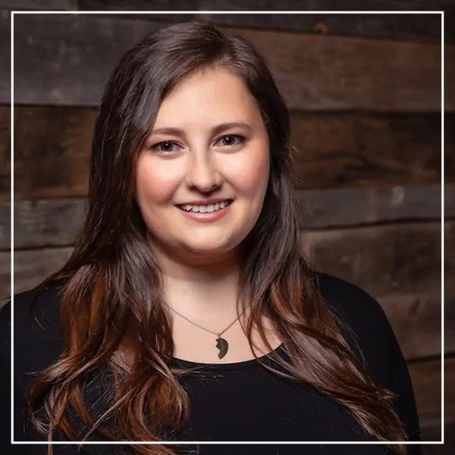 Katie Ballinger Paralegal
Joined Collins Family & Elder Law Group

2019
Bio
Katie is based in the Firm's Fort Mill, South Carolina office. She supports attorney Melinda Taylor, Monica Schuring, and Madison Woschkolup. She loves what she does and knows the importance of customer service. Katie understands the stress involved with family law issues and strives to provide compassion and guidance for her clients.
Education & Experience
Katie grew up in South Carolina and loves the state! Her skill set is in Administrative Office Technology with a Specialization in Paralegal Studies. Katie worked as a Legal Assistant before transitioning to a Paralegal in 2014.
Personal & Professional Activities
Katie enjoys spending time with her husband, daughter, two dogs, Roxie and Daisy, and her family. She also enjoys playing disc golf, hiking, and kayaking down the Catawba river on weekends.
Personal Philosophy
I strive to do the best in everything I do and take great pride in helping our clients through some of the most challenging times in their life. I am always there to be a listening ear.
Client Testimonials
See What Our Clients Say About Us
"Willing to go the extra mile to help their clients."

Collins Family Law group is a wonderful group of women willing to go the extra mile to help their clients. If you're going through a divorce situation, I would highly recommend you contact them.

- Laura S.

"Ms. Collins is a superb attorney that I would highly recommend."

Ms. Collins is a superb attorney that I would highly recommend. She cares about her clients, is very knowledgeable, has a professional, kind demeanor, and always gives 110%.

- Stephanie E.

"Collins Family Law Group was very helpful through a difficult time."

Candace walked me through the process of divorce and child custody advising me on things that I had not considered. She helped me to protect my children and their best interests.

- Gretchen

"Ms. Collins was very helpful during my custody hearing. It was not about the money for her; instead, it was about doing what was right for my child and me."

She was fair, open, and honest. She informed me of my rights as well as the rights of my ex-husband. She was not out for blood, but just out for what my child and I were entitled to.

- Vanetta J.