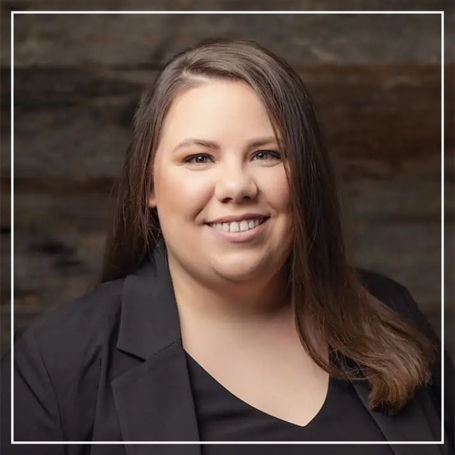 Taylor Harris Paralegal
Joined Collins Family & Elder Law Group

2023
Bio
Taylor is based in the Summerville, South Carolina office where she supports attorney Jennifer Rodrigue.  She is responsible for organizing client files, drafting and filing documents, maintaining the team's calendar, and any other tasks necessary to support her team through every client's case.
Education & Experience
Taylor was born and raised in Green Bay, Wisconsin.  After graduating high school, she made the spontaneous decision to pack up everything she owns and move over a thousand miles away to Charleston.  Taylor attended Trident Technical College where she earned her Associates in Applied Science Degree from an ABA approved paralegal program.
Before joining Collins Family & Elder Law Group, Taylor spent two years working with a solo attorney in both family and criminal law, and an additional three years working behind the scenes in the healthcare field.  She has a passion for helping and strives to assist each client through difficult times with compassion and understanding.
Personal & Professional Activities
When she's not at work you can usually find Taylor hanging out with her husband and golden retriever, Archer.  She also enjoys golfing, exploring new cities, and cheering on the Green Bay Packers.
Client Testimonials
See What Our Clients Say About Us
"Willing to go the extra mile to help their clients."

Collins Family Law group is a wonderful group of women willing to go the extra mile to help their clients. If you're going through a divorce situation, I would highly recommend you contact them.

- Laura S.

"Ms. Collins is a superb attorney that I would highly recommend."

Ms. Collins is a superb attorney that I would highly recommend. She cares about her clients, is very knowledgeable, has a professional, kind demeanor, and always gives 110%.

- Stephanie E.

"Collins Family Law Group was very helpful through a difficult time."

Candace walked me through the process of divorce and child custody advising me on things that I had not considered. She helped me to protect my children and their best interests.

- Gretchen

"Ms. Collins was very helpful during my custody hearing. It was not about the money for her; instead, it was about doing what was right for my child and me."

She was fair, open, and honest. She informed me of my rights as well as the rights of my ex-husband. She was not out for blood, but just out for what my child and I were entitled to.

- Vanetta J.