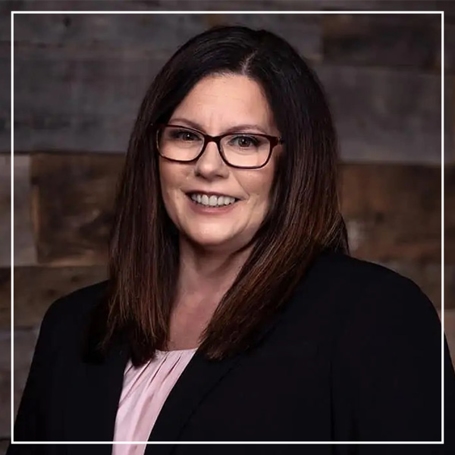 Anna M. Skaggs Paralegal
Joined Collins Family & Elder Law Group

2021
Bio
Anna is based in the Firm's Dilworth office in Charlotte, North Carolina. She supports two attorneys, Christine G. Houston and Sarah R. Sykes, and provides backup support to other legal teams as needed. Anna is an integral part of the Collins Family & Elder Law Group legal team. She is highly organized and works beside her attorneys in all aspects of client cases.
Her experience and skills provide a solid foundation for developing and maintaining client and professional relationships, including opposing counsel/staff, litigation vendors, and court staff in multiple counties. Anna maintains her legal team's calendars, organization of client files, document management, and support for mediation, arbitration, and litigation. Her goal as a paralegal is to support her team and positively impact every client's case.
Education & Experience
Anna was born and raised in West Virginia and now calls the North Carolina mountains her home. She graduated from Marshall University in Huntington, West Virginia, with an Associate in Applied Sciences degree in their certified American Bar Association Legal Assistant/Paralegal program.
Anna began her paralegal career 30 years ago and has experience in many different areas of law, including personal injury, predatory lending, family law, estate planning, medical malpractice, workers' compensation, Chapter 13 bankruptcy, and criminal defense. She now focuses solely on her passion for family law. In 2006, she obtained her national paralegal certification from the National Association of Legal Assistants. Anna received her North Carolina paralegal certification in 2016.
Memberships:
North Carolina Notary
Paralegal Division, Family Law Section, North Carolina Bar Association
East Burke High School Band Boosters
North Carolina Parent Teacher Association
Personal & Professional Activities
Anna enjoys spending time with her family, exploring the outdoors, listening to music, reading, watching college football, volunteering at marching band and school sporting events, and volunteering on various professional committees.
Personal Philosophy
I believe in keeping things simple but significant and always being in service to others. I strive daily to reflect those beliefs in my parenting and when helping clients navigate the complicated process of their family changes.
Client Testimonials
See What Our Clients Say About Us
"Willing to go the extra mile to help their clients."

Collins Family Law group is a wonderful group of women willing to go the extra mile to help their clients. If you're going through a divorce situation, I would highly recommend you contact them.

- Laura S.

"Ms. Collins is a superb attorney that I would highly recommend."

Ms. Collins is a superb attorney that I would highly recommend. She cares about her clients, is very knowledgeable, has a professional, kind demeanor, and always gives 110%.

- Stephanie E.

"Collins Family Law Group was very helpful through a difficult time."

Candace walked me through the process of divorce and child custody advising me on things that I had not considered. She helped me to protect my children and their best interests.

- Gretchen

"Ms. Collins was very helpful during my custody hearing. It was not about the money for her; instead, it was about doing what was right for my child and me."

She was fair, open, and honest. She informed me of my rights as well as the rights of my ex-husband. She was not out for blood, but just out for what my child and I were entitled to.

- Vanetta J.