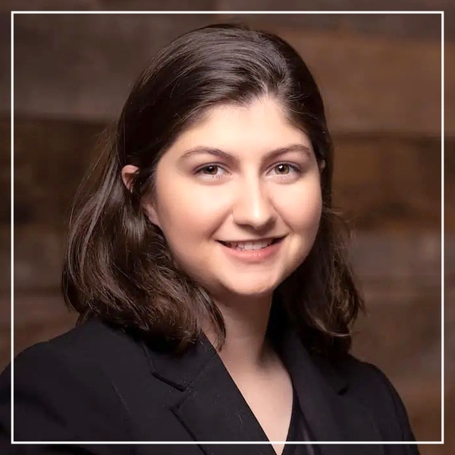 Heather Burton Law Clerk
Joined Collins Family & Elder Law Group

2023
Bio
Heather joined Collins Family & Elder Law Group in 2023. She is based in the Firm's Columbia, South Carolina office and travels frequently to the Firm's Fort Mill, South Carolina office to further collaborate. Heather currently serves as a law clerk, assisting attorneys and paralegals with client communication, document drafting and editing, and legal research.
Education & Experience
Heather graduated Summa Cum Laude from Limestone University with a B.A. in History Pre-law in 2022. While earning her undergraduate degree, she was an active member of the Limestone Honors College, selected by faculty as the 2022 Limestone Woman of the Year, and a Presidential Scholar. She is currently enrolled as a juris doctorate candidate at the University of South Carolina School of Law and is expected to graduate in May 2025. While attending USC Law, Heather is a member of the Diversity and Inclusion Task Force on the Period Equity Committee and has been granted the Ray R. Williams, Jr. Endowed Scholarship.
Education
J.D. Candidate, University of South Carolina School of Law
B.A., Limestone University
Publications
Heather co-authored a research paper published in the Journal of City and Development entitled "Historical Background of Cherokee County and its Natural Connection with Physical Activity".
Personal Interests
In her spare time, Heather enjoys reading science fiction novels, discovering new music, cooking with her family, and brushing up on her trivia knowledge.
Personal Philosophy
Growing up on a farm I was taught never to do things halfway. I feel that my coworkers and clients deserve 100% of my best effort, and I am dedicated to giving that 100% every day. Failures and mistakes are inevitable in life but knowing that you gave it your all and left nothing on the table makes it easier to dust yourself off and keep pressing forward.
Client Testimonials
See What Our Clients Say About Us
"Willing to go the extra mile to help their clients."

Collins Family Law group is a wonderful group of women willing to go the extra mile to help their clients. If you're going through a divorce situation, I would highly recommend you contact them.

- Laura S.

"Ms. Collins is a superb attorney that I would highly recommend."

Ms. Collins is a superb attorney that I would highly recommend. She cares about her clients, is very knowledgeable, has a professional, kind demeanor, and always gives 110%.

- Stephanie E.

"Collins Family Law Group was very helpful through a difficult time."

Candace walked me through the process of divorce and child custody advising me on things that I had not considered. She helped me to protect my children and their best interests.

- Gretchen

"Ms. Collins was very helpful during my custody hearing. It was not about the money for her; instead, it was about doing what was right for my child and me."

She was fair, open, and honest. She informed me of my rights as well as the rights of my ex-husband. She was not out for blood, but just out for what my child and I were entitled to.

- Vanetta J.